Exhibitors may rent a stand which includes simple and basic equipment.Optional furniture is also available.
* Other than the basic type, please contact the secretariat for details.
Price 
1 booth (9㎡ =W3m × D3m)
 125,000 yen - (tax excluded)
*Consumption tax will be applied to the prices declared.
Items included in basic type for one booth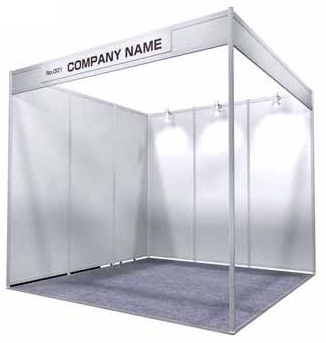 ● Octanorm wall panel system (H2.7m)

  * Wall panels will not be installed at open side of a corner booth.
  * If the booth next to yours is also a rental stand, you will share wall panels with that booth.
● Sign( company name, booth number)
● Needle punch carpet 
● LED spot lights (15W)×3
● Double electrical outlet( 100V/700W)×1Power supply installation, electricity fee( 100V up to 1kW)
  * Additional fee will be charged for excess electricity usage.
● Stand construction, dismantling, transportation
● Booth cleaning (31 May -2 June)
* The specifications may change without prior notice. 
Details of the rental stand and optional equipment are currently being prepared. We will inform you as soon as the information is confirmed.